| | | |
| --- | --- | --- |
| Monitor your Network, does not matter if it is a home network or a corporate server farm | Web | Index |

It doesn't matter if you have a small home network or a server farm, with Onlineeye you can always
have a look at the actual and historical transfervolume.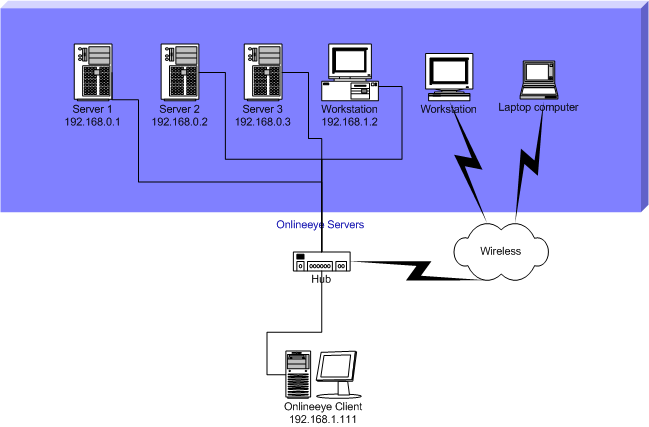 This shows a possible configuration.

Onlineeye as Server:

You must install Onlineeye on every server computer.
Just select the "Start Server" checkbox to start the Onlineeye-Server. If you want Onlineeye
to be a server after every startup, then select the appendant check-box.


Onlineeye as Client: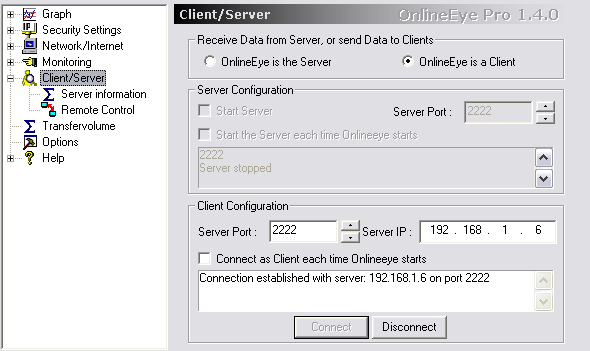 Enter IP-Address and Server-Port and press the Connect button.
If you want to monitor another server, just press "Disconnect" enter another Server-IP and press
the "Connect" button again.

Server information page:


You can even remote control a server pc by using the remote control functions, for details go here!